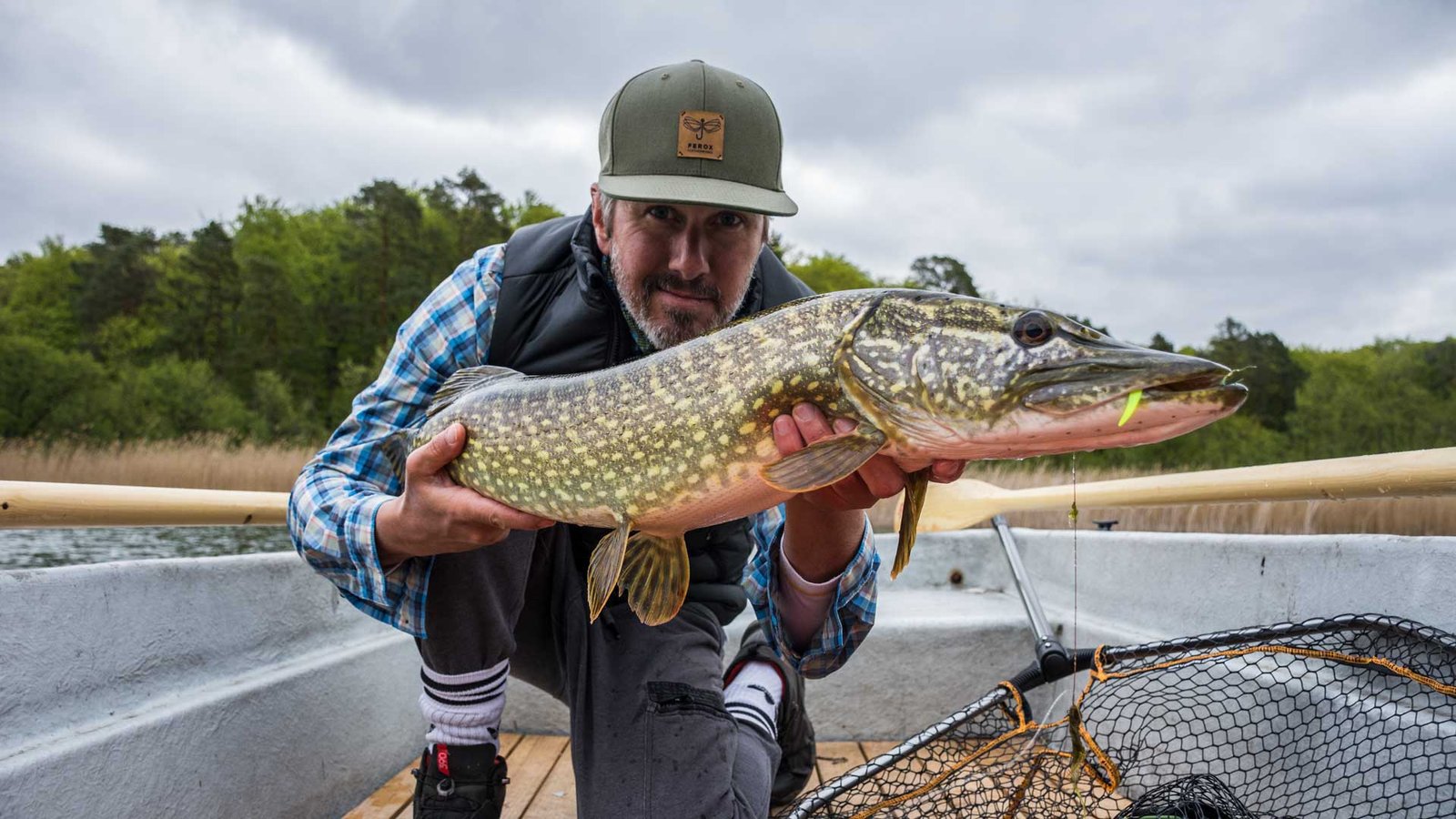 BOAT FISHING ON THE PEARL OF LAKES
PIKE TOUR
If you find casting to glorious pikes in crystal clear freshwater appealing, the lakeland in Brandenburg is the right destination for you. We will take you to the "pearl of lakes".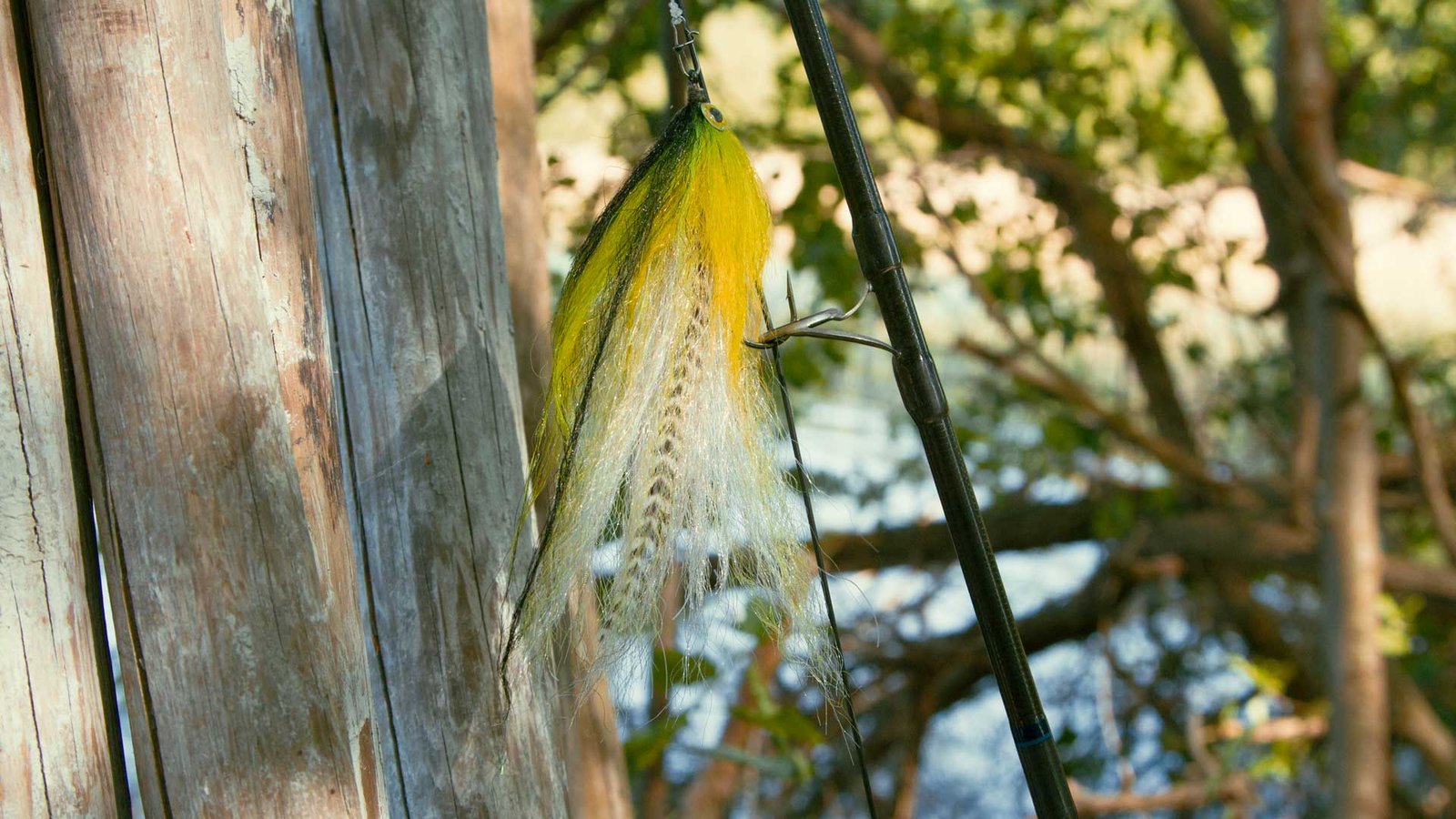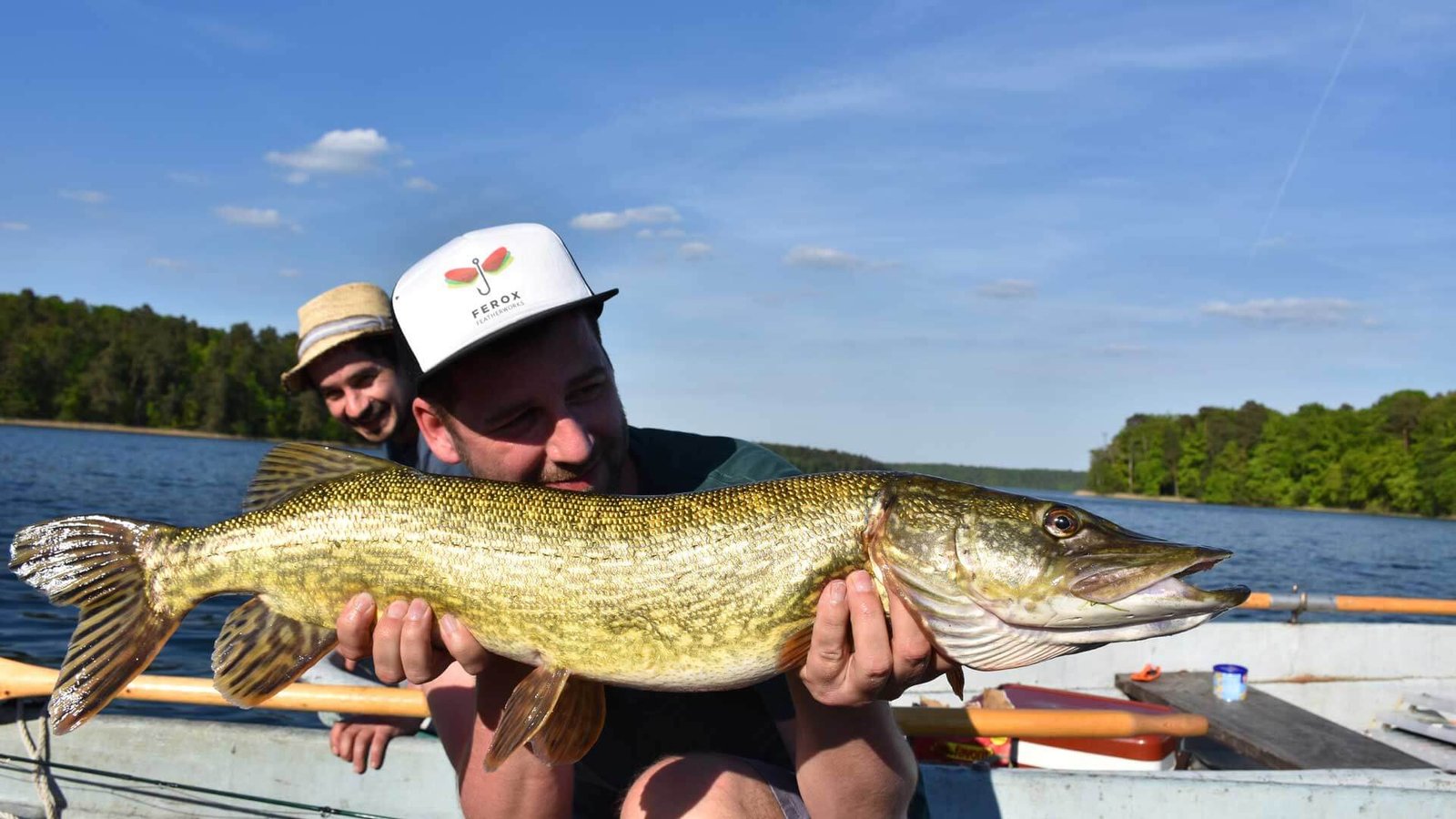 PIKE FISHING FROM SPRING TO AUTUMN
THE SEASON
The season runs from April to December. The best fishing can be experienced in the months of April, May, June and September, October.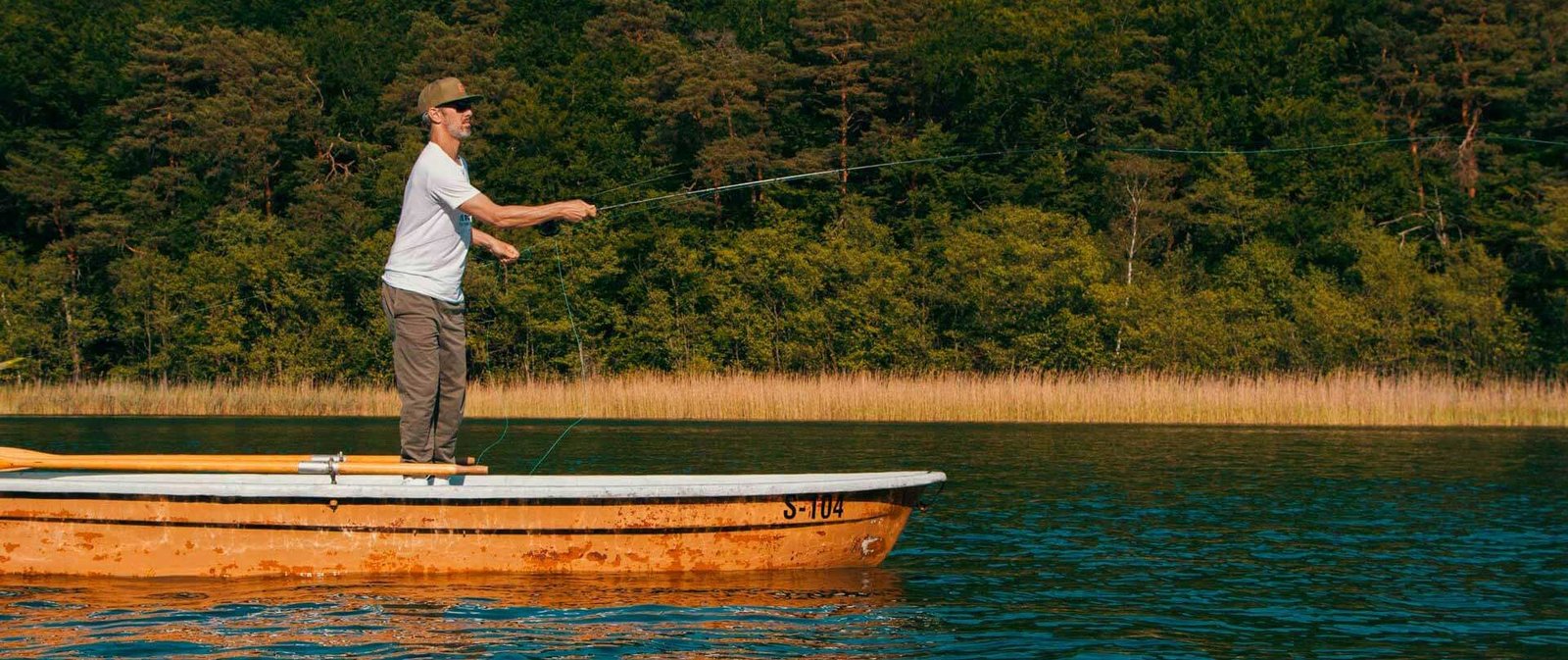 LAKE LANDSCAPE FORMED BY ICE-AGE GLACIERS
NATURAL CLEAR WATER LAKE
The lake is surrounded by a dense beech forest, wonderfully embedded in the landscape and is characterised by its crystal clear water. As it is located in a nature reserve and the daily issue of fishing licences is limited, quiet fishing is guaranteed and ensures a pure fishing experience.
PIKE CAMP
ACCOMMODATION BY THE LAKE
The cosy holiday flats are within walking distance of the jetty. If you would like to take advantage of this opportunity, we will take care of arranging it so that your pike tour is a holistic nature experience.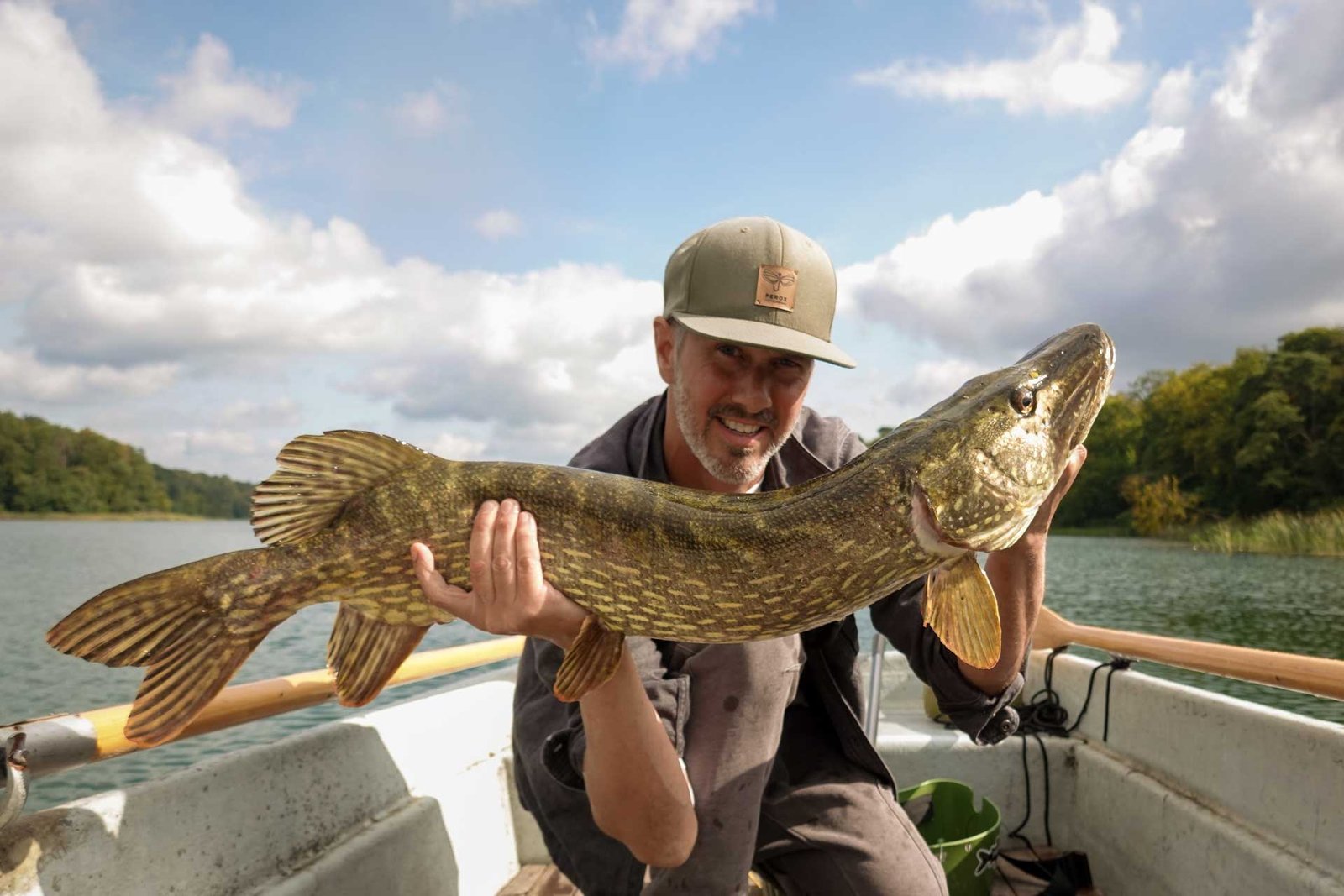 THE OFFER OF FLY FISHING GUIDE BERLIN
ITINERARY
VARIANT A:
1.DAY: ARRIVAL, INTENSIVE FISHING, DEPARTURE
PRICE: 399.00 EUR
VARIANT B:
1.DAY: ARRIVAL, INTENSIVE FISHING (ACCOMMODATION WITH SINGLE ROOM)
2.DAY: INTENSIVE FISHING, DEPARTURE
PRICE: 849.00 EUR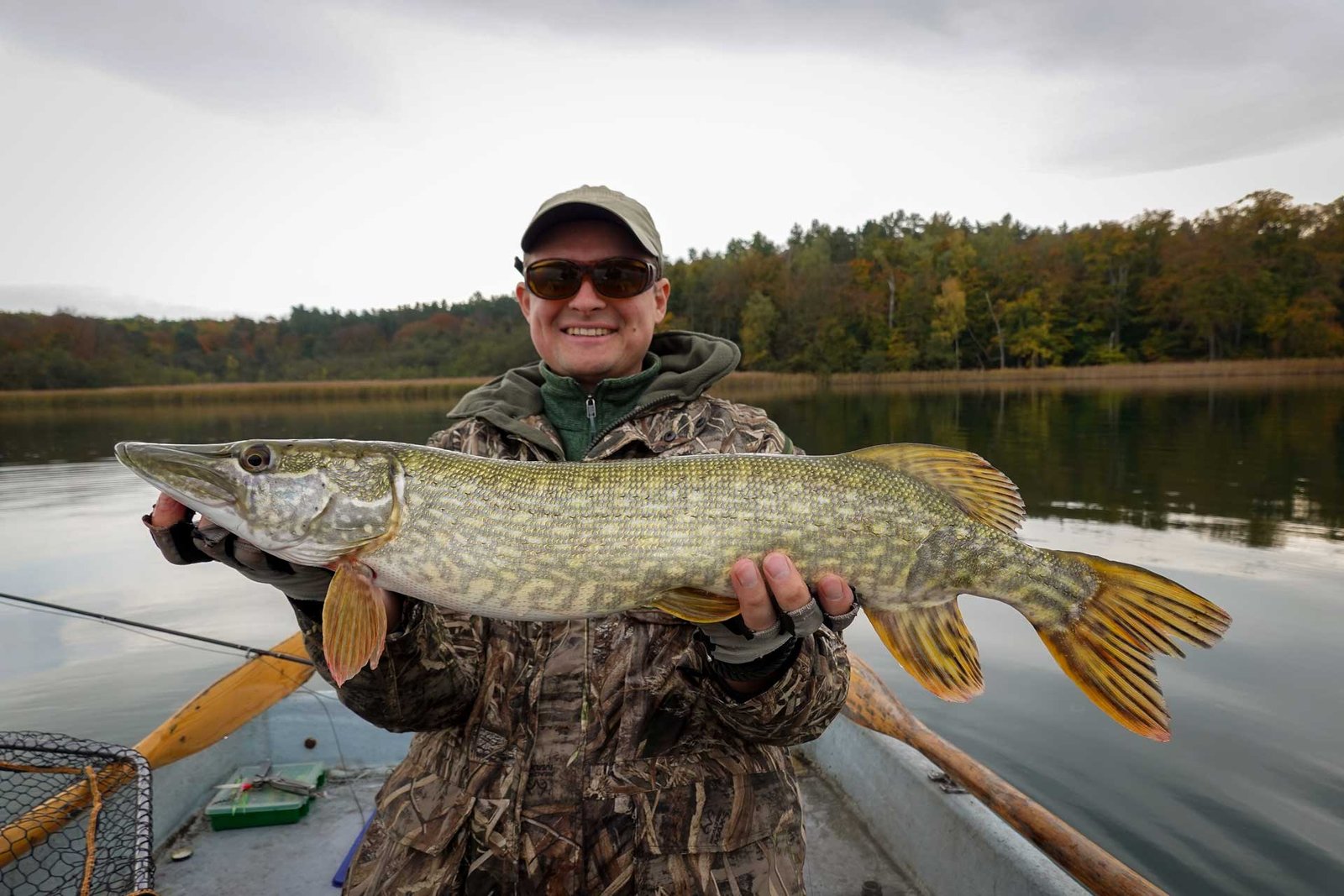 FLY FISHING GUIDE BERLIN
BOOKING WITH US
We take you to the best spots in a wonderful landscape and share our knowledge about wind, weather, waters and not to forget: the right streamer!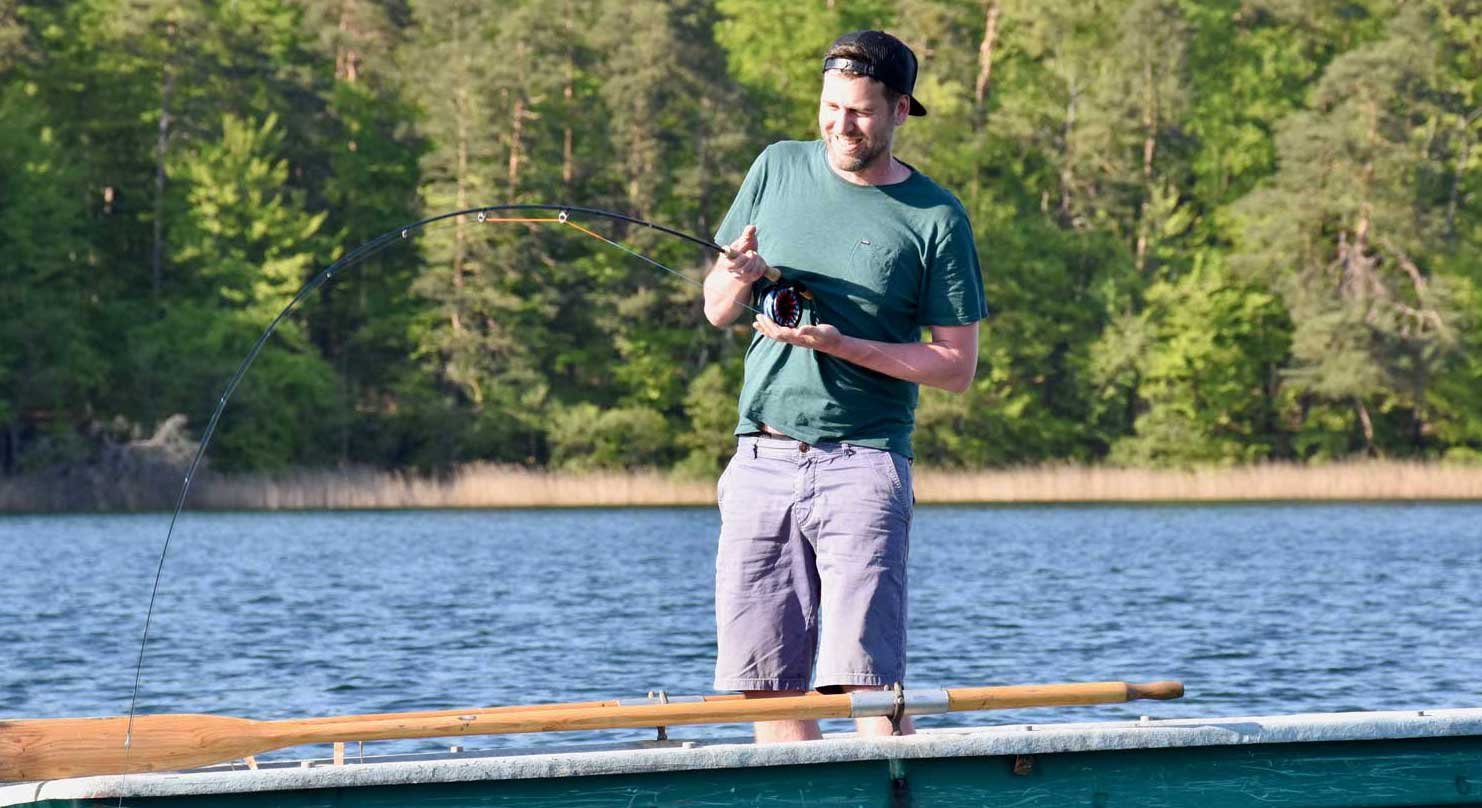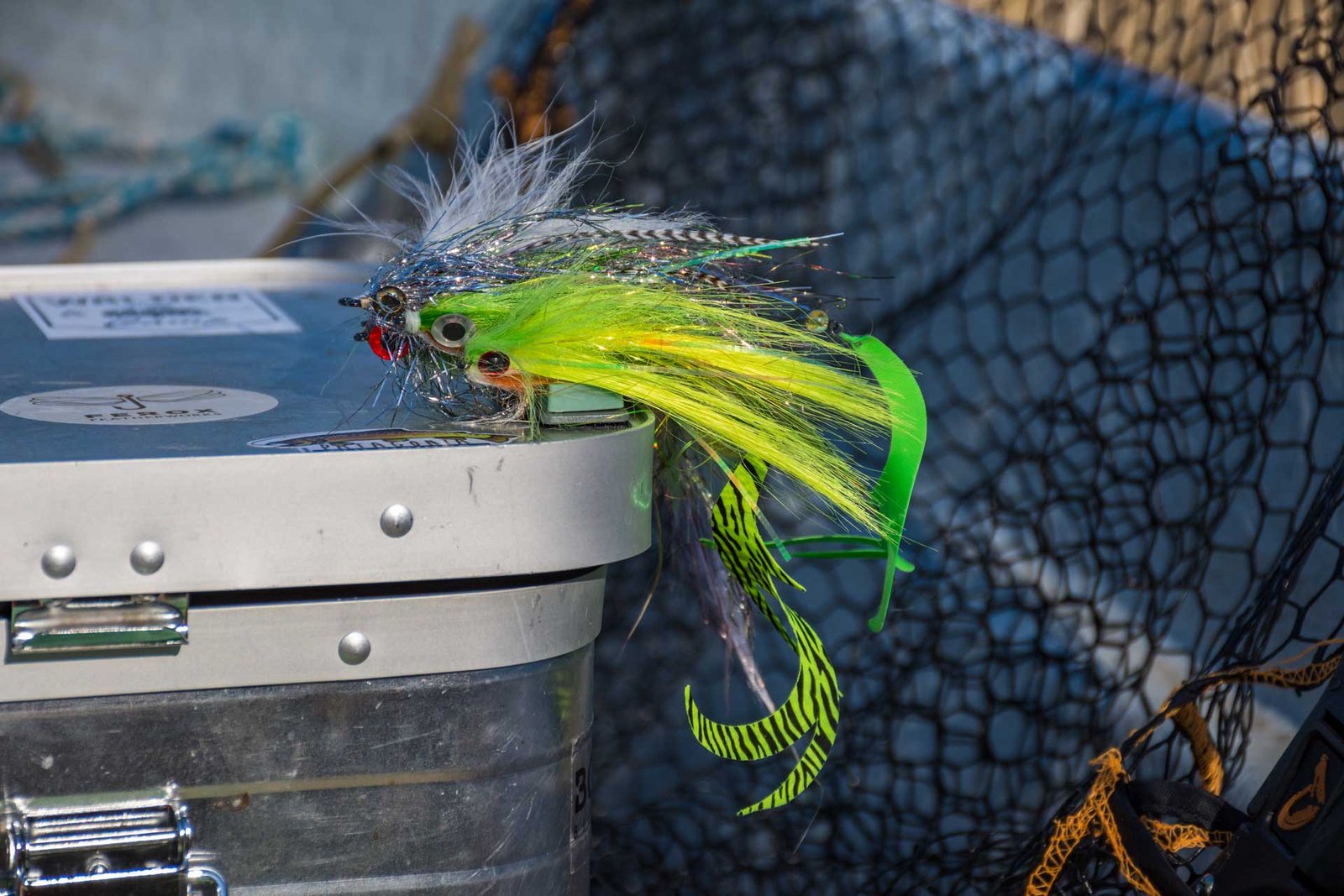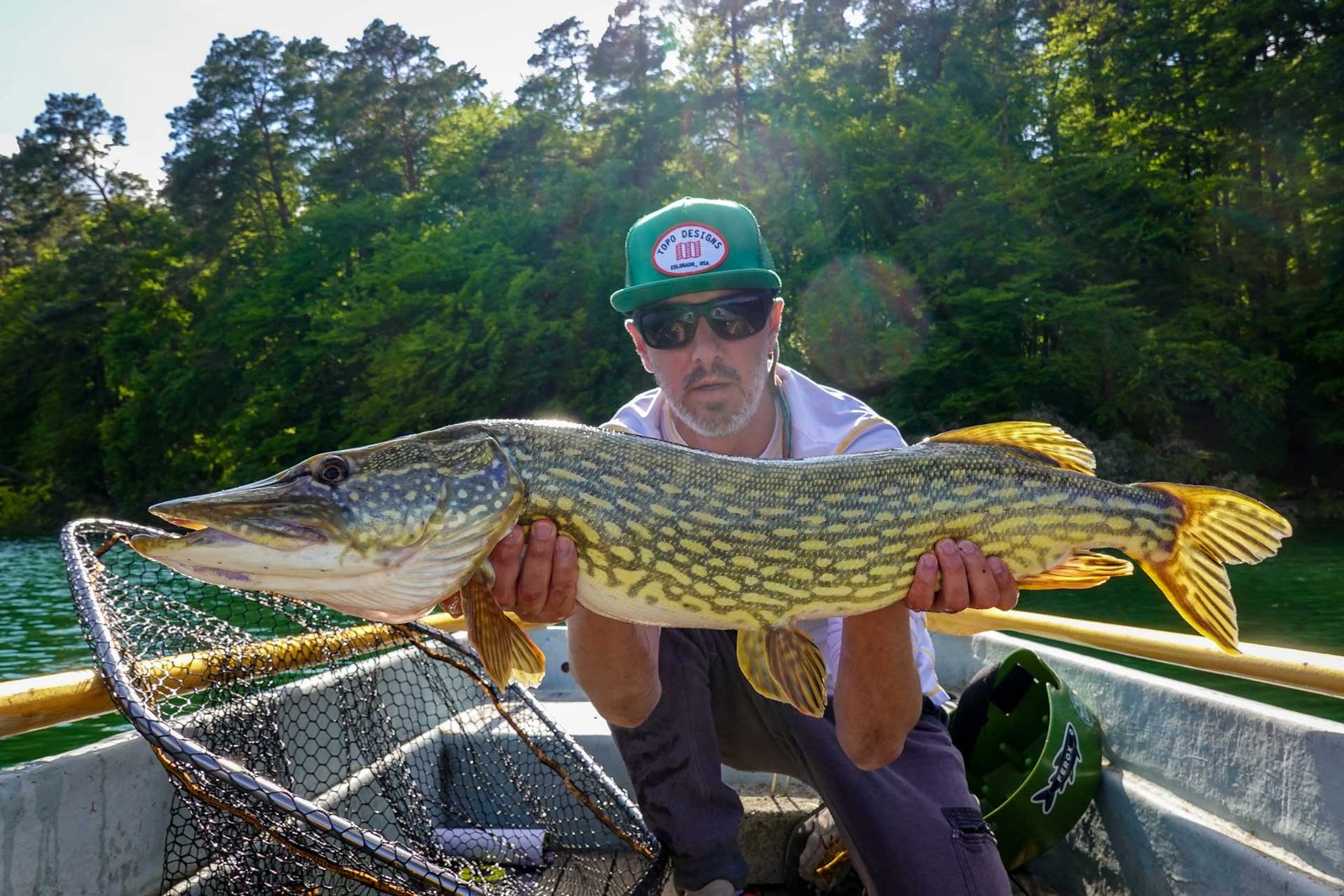 With a lot of underwater ridges and long reed banks, the lake provides plenty of hotspots for fishing. Boasting an average sight depth of 6 meters, it belongs to the clearest lakes in Germany.
From the beginning of April to May, when the water temperature starts to rise and the days are getting longer, pikes prey on minnows to recover from the lean winter season. They find a richly laid table but are nevertheless outwitted by our guides' specialized techniques and fly patterns.
In June, July and August, when the sun is higher, early morning and afternoon hours are the best fishing times, since pikes use their camouflage most effectively in the ambient light conditions. Our guides will help you spot and entice them with our pike fly patterns, which are specially designed for this season and water type.
During September and October, when days get shorter and the water temperature sinks, the main season for pikes approaches. In order to store up fat for the winter, they chase for almost anything that moves along. Depending on water and weather conditions, pikes move between hunting grounds and change water depths. With an average length of about 50 -120 cm (28-47 in), this ultimate predator has left many an angler with shaking hands and a desire for more.
This is our recommended kit for your stay:
RODS: 9ft #8-10 rod
REELS A good, reliable reel suitable for a #8, #9 or #10 rod
LINES: Good quality weight forward fast intermediate line and S6-S8 sinking lines.
LEADER: Fluorocarbon 9-12ft in 25-30lb, Wire Tippet 30lb
ACCESSOIRES: Polarizing sunglasses, Sun milk
CLOTHING: Thermal layer, Gloves, Beenie, Cap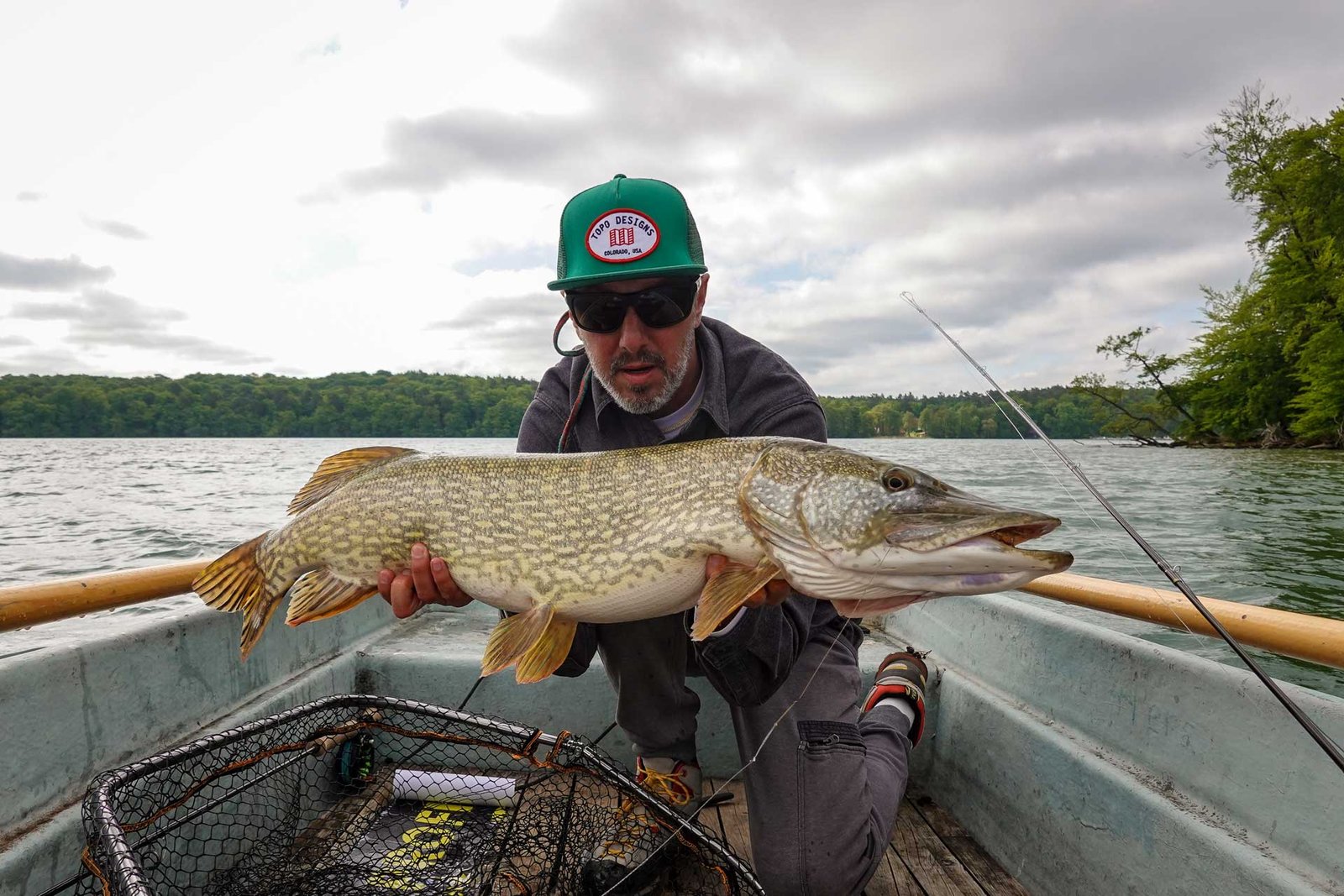 Jerry Graf
Minnesota, USA
"Fishing for pike with big streamers is not my usual thing, but with Toby's help I had a new angling experience. When the snow and ice are gone here in Minnesota, USA, I'll be casting flies at trout and thinking of my day in Germany with an amazing guy who happens to be a fishing guide."