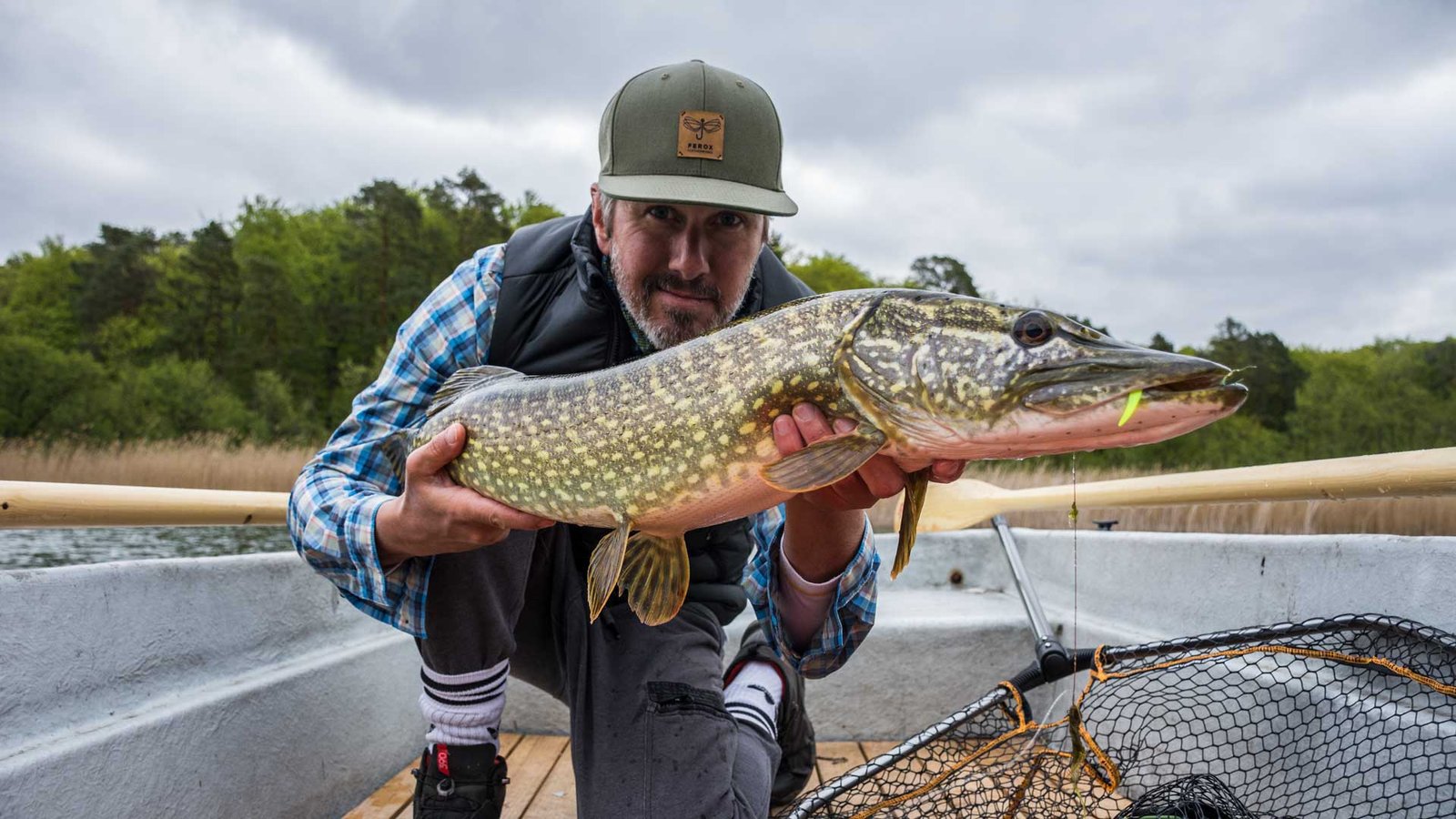 If you find casting to glorious pikes in crystal clear freshwater appealing, the lakeland in Brandenburg is the right destination for you.
The "pearl of lakes" is situated in an ideal beech-forested location, attractively embedded in the countryside and outstanding for its crystal clear water. Boasting an average sight depth of 6 meters, it belongs to the clearest lakes in Germany.
With a lot of underwater ridges and long reed banks, the lake provides plenty of hotspots for fishing. Since the lake is located in a nature reserve, the daily number of fishing licenses is limited, so quiet fishing is guaranteed and can still be experienced simple and pure.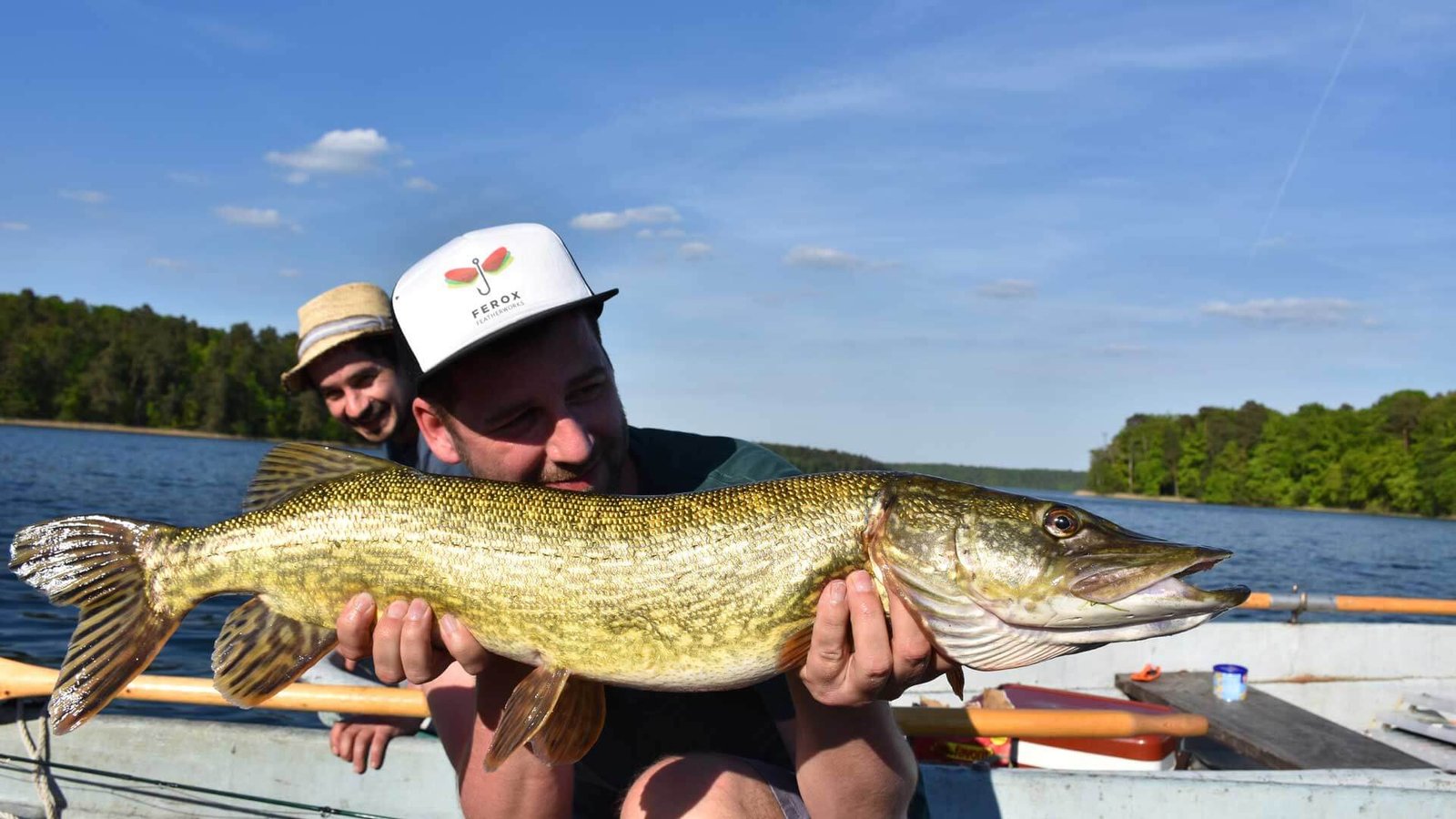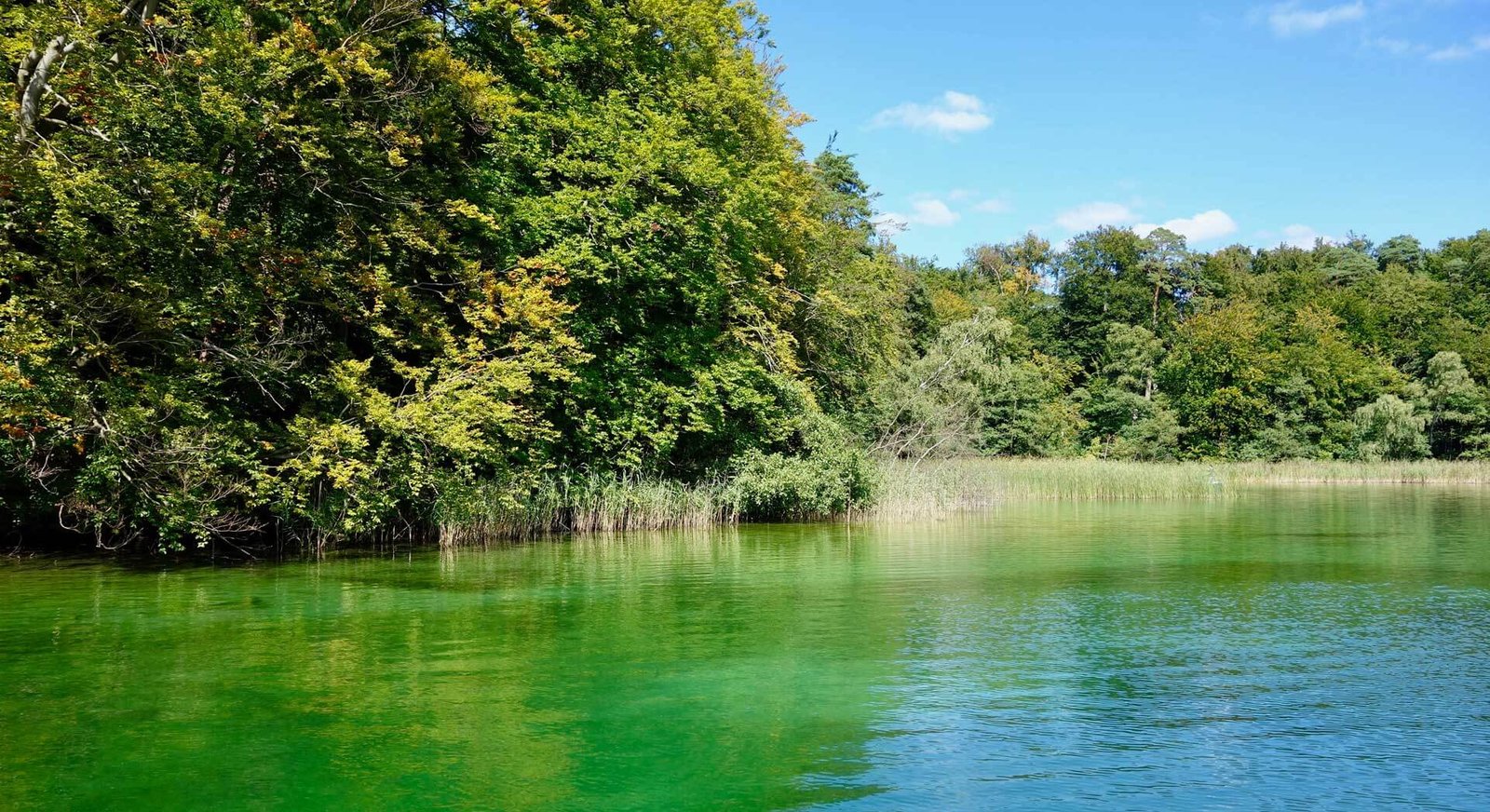 From the beginning of April to May, when the water temperature starts to rise and the days are getting longer, pikes prey on minnows to recover from the lean winter season. They find a richly laid table but are nevertheless outwitted by our guides' specialized techniques and fly patterns.
In June, July and August, when the sun is higher, early morning and afternoon hours are the best fishing times, since pikes use their camouflage most effectively in the ambient light conditions. Our guides will help you spot and entice them with our pike fly patterns, which are specially designed for this season and water type.
During September and October, when days get shorter and the water temperature sinks, the main season for pikes approaches. In order to store up fat for the winter, they chase for almost anything that moves along. Depending on water and weather conditions, pikes move between hunting grounds and change water depths. With an average length of about 50 -120 cm (28-47 in), this ultimate predator has left many an angler with shaking hands and a desire for more.
TRAVELING TO THE PEARL OF LAKES
SEASON: APRIL - OCTOBER
FLY TO: BERLIN
TRAVEL TO: FÜRSTENBERG
DAY 1: Intensive Fishing
PRICE: 299.00 EUR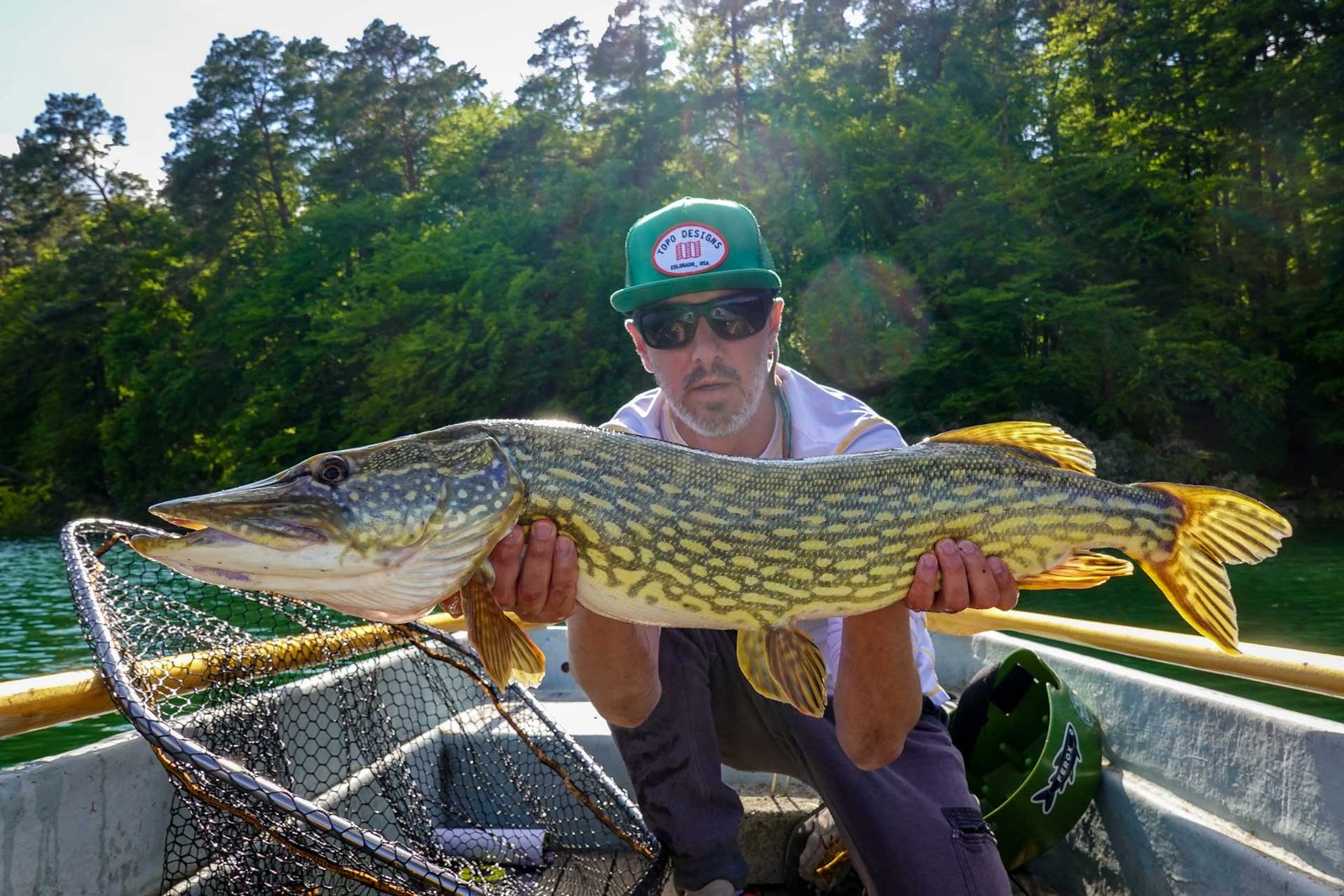 A quick glance, and in no time at all we stow away the barbecue, cups and cutlery in our aluminium boxes and in the boats, a few minutes later our streamers are moving across the cabbage banks again. In the middle of the throw I hear Gerd calling from the other boat: "I have one! And I think it's really big!" I put my back into the straps, faster than ever, looking over my shoulder. Gerd stands in the boat, his rod bends up to the handle! Then I am with him, stop the rowing boat at a safe distance. Gerd's fly line cuts through the water surface like a jigsaw. "I guess he wants to go into the weeds."
Undeterred, the pike moves on, determines the direction and it takes quite a while before it can be seen for the first time: a beautiful fish that you don't want to lose under any circumstances!
It gets dangerous when the pike tries to get under the boat, which Gerd fortunately can prevent at the last moment.
Then we manage to land him and admire a wonderfully coloured pike of the 80+ class. As always it was worth the wait and to believe in the good! After releasing the pike back into the crystal clear water, we row along the west bank. Slowly dusk is falling. There's now absolutely no wind and the lake lies smooth as a mirror before us. The sun sinks and dips the sky in a light orange. Our glacier lake has not let us down again and our "Sheep heads" were reliable as always.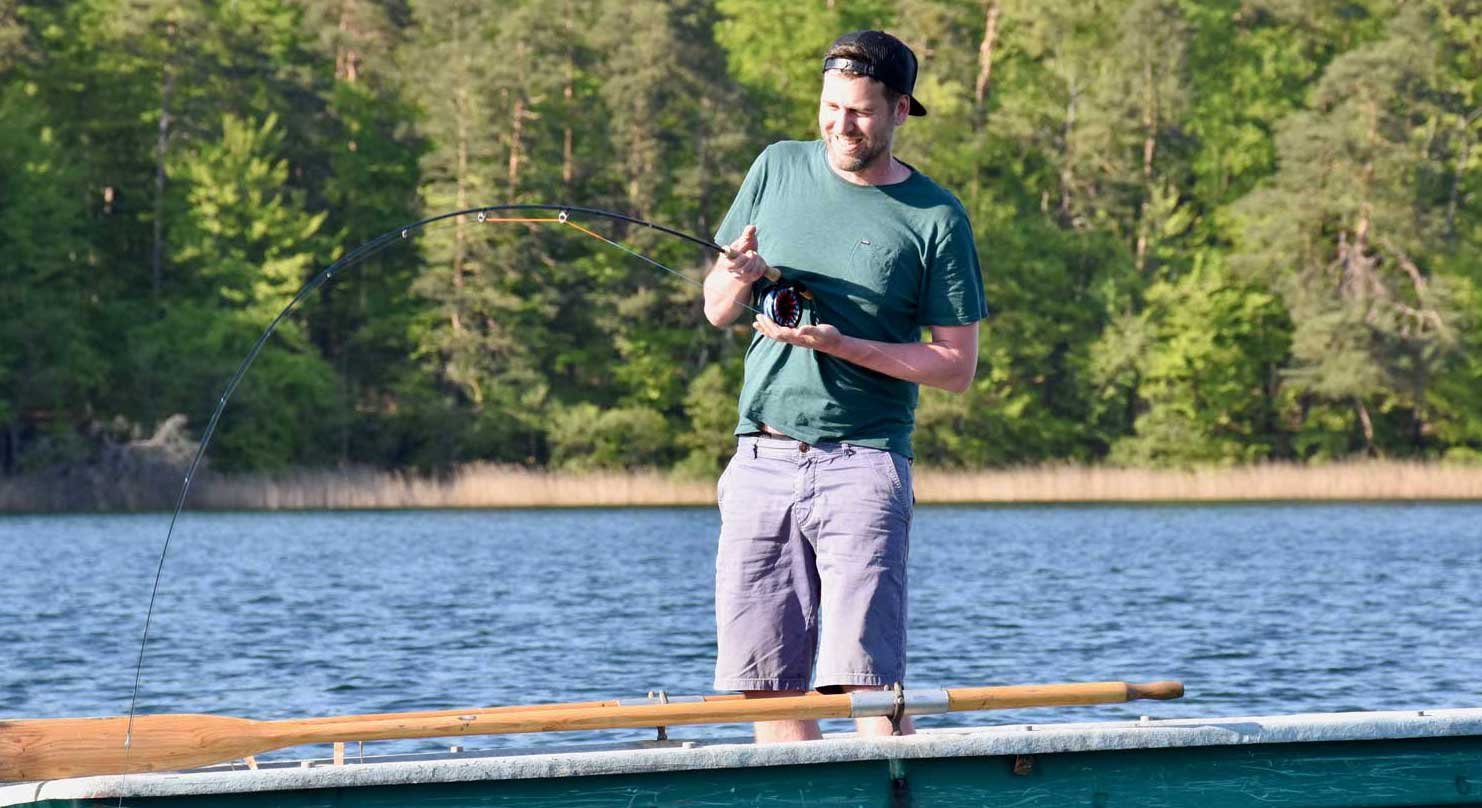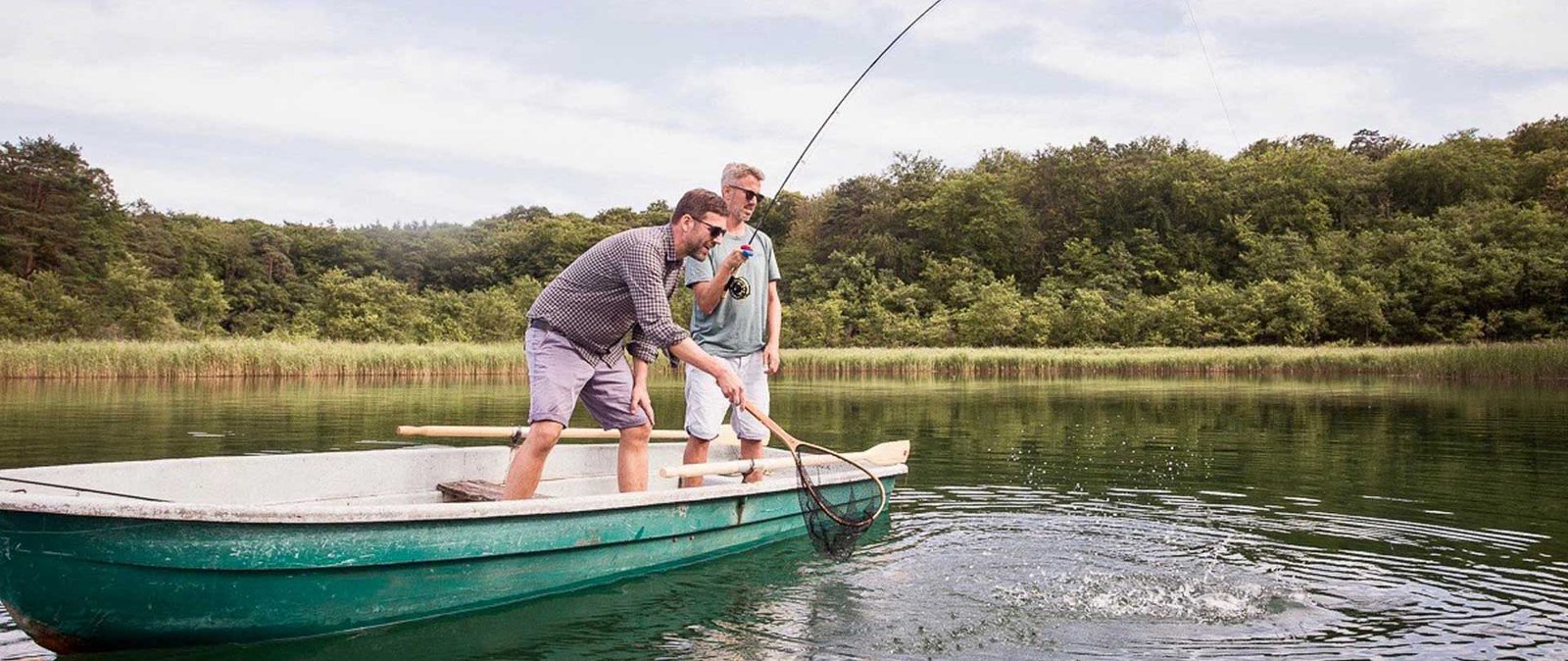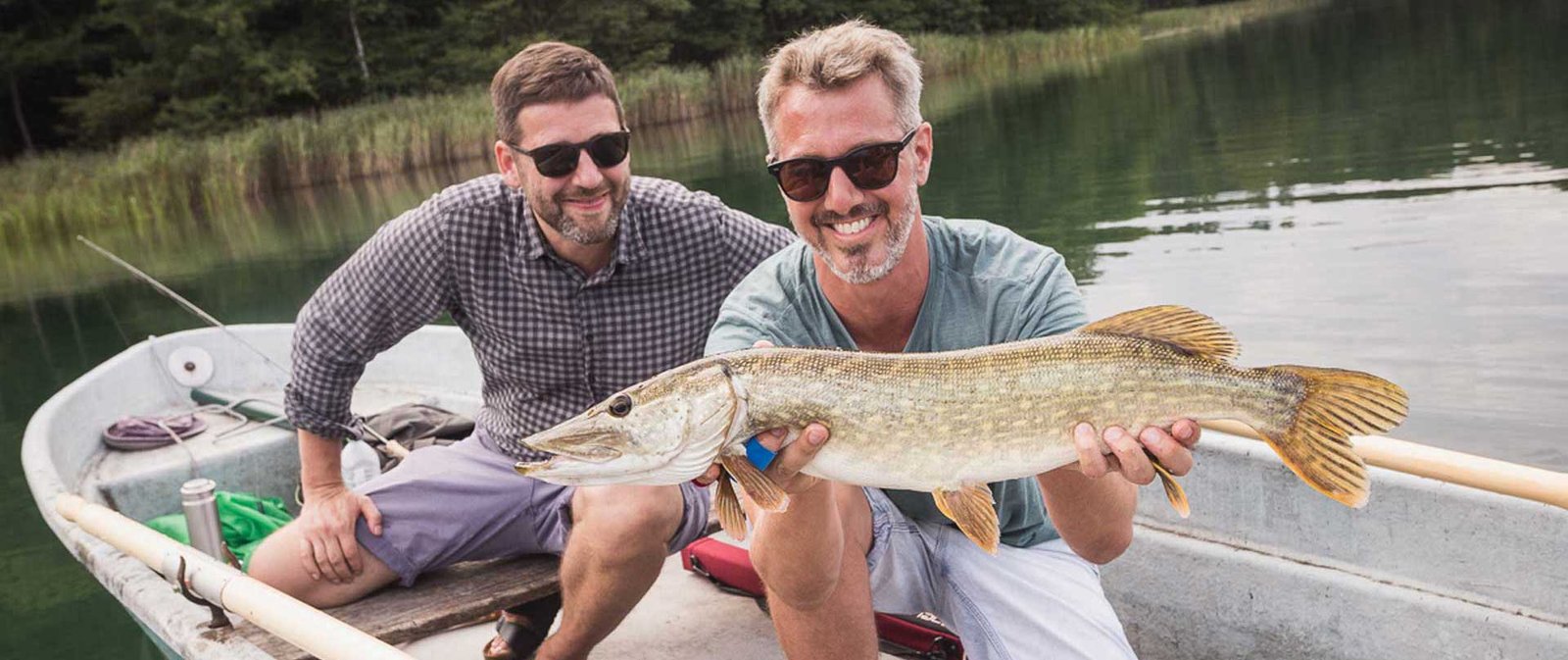 This is our recommended kit for your stay:
RODS: 9ft #8-10 rod
REELS A good, reliable reel suitable for a #8, #9 or #10 rod
LINES: Good quality weight forward fast intermediate line and S6-S8 sinking lines.
LEADER: Fluorocarbon 9-12ft in 25-30lb, Wire Tippet 30lb
ACCESSOIRES: Polarizing sunglasses, Sun milk
CLOTHING: Thermal layer, Gloves, Beenie, Cap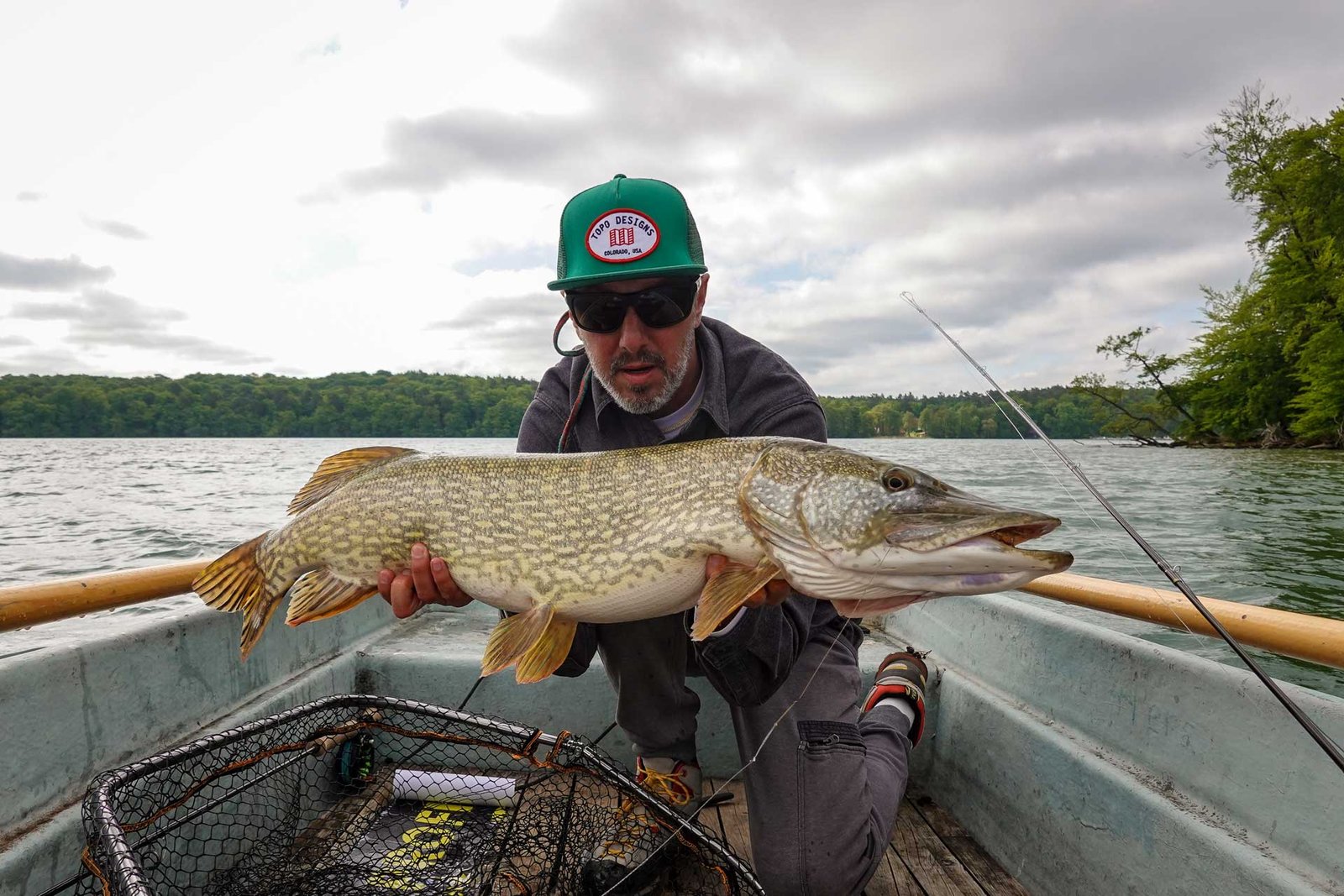 Jerry Graf
Minnesota, USA
"Fishing for pike with big streamers is not my usual thing, but with Toby's help I had a new angling experience. When the snow and ice are gone here in Minnesota, USA, I'll be casting flies at trout and thinking of my day in Germany with an amazing guy who happens to be a fishing guide."